About the course
A challenge for golfers of all calibers
Our turf staff is meticulous and proud to offer lush fairways and greens in great condition
18 holes, par 72
5 sets of tees
From 5,167 yards (red tees) up to 6,626 yards (blue tees)
Mature pine trees
Book a tee-time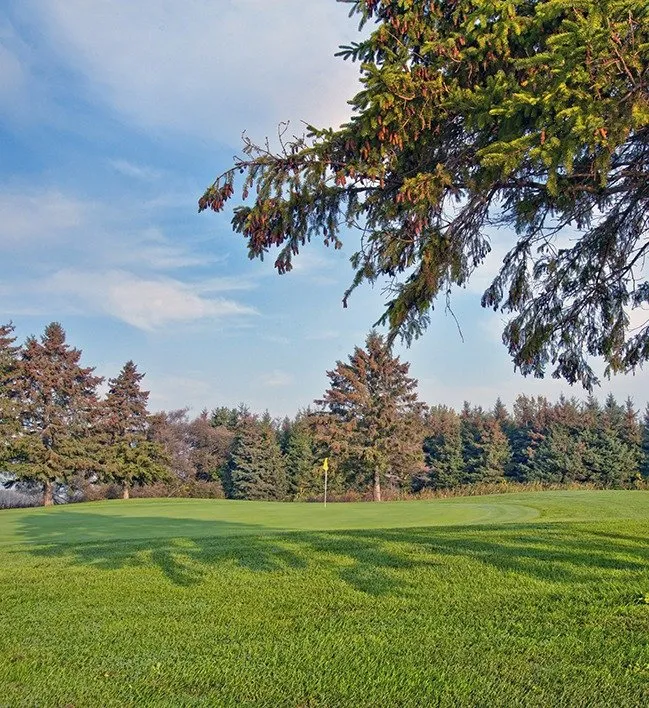 Gallery
A bad day at golf is better than a good day at work
Testimonials
We have been members at Hammond Golf and Country club for 5 years.We have seen great improvement in the golf course in the last 5 years. As members we enjoy 4 hours rounds. People are friendly, staff very courteous and " fun". Good and well organized member's tournaments and activities.
Hammond Golf Course is a well-kept secret.  A good layout with short walking distance from one hole to the next.  A good test for golfers of all level.  Great bunch of members.
First of all I want to let you know that the tournament went really well again this year. It went so smoothly and I received so many compliments on the way everything went at the golf course and the dinner. My compliments also go to Michel and his staff at the bistro! The food and food service was fantastic!
I've been a member at Hammond Golf for 3 years now and would not think for a second to look elsewhere , the price is right , the course is in great shape with some of the best greens in the region, it's a simple layout that is truly challenging at the same time. From the staff to the very involved owner they  genuinely put the effort to make you feel at home and part of the Club's family.
I'd say that we joined the Hammond G&CC because of the easy going members base. Hammond Golf offers affordable, flexible yearly memberships, a good test of golf and a friendly environment to learn and improve your game.
Our History
The building that served as a store and a home for the Léonard Family is considered a local historic site given its commercial and residential purpose and its unique architecture.
Samuel Léonard and Obéline Séquin were married on September 11, 1882.  Two years later, they purchased Michael Boyer's farm. Only the land in front of the house and the small stable were cleared at the time. Samuel worked hard at clearing the trees from the rest of the property but died tragically at the age of 37 leaving behind five children.
When her only son William was twelve years old, Obéline felt he was old enough to cultivate the land on his father's farm. Obéline was a true pioneer; she worked in the fields, the butcher shop and never hired anyone except when very heavy work was required. In March 1909, she had this magnificent red brick house built and expanded the barn. In 1912, she sold the farm to her son William.
Read the Full Story